Who we are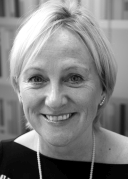 Lynn Murray – Partner
Lynn graduated from Bristol University in 1983 and, after a year at Guildford College of Law, she trained in the City with Slaughter & May, the leading international law firm.
She jokingly maintains that she got the job because their jazz band was short of a saxophone player and she could fill the seat!
After two and a half years dealing with corporate giants she moved to another City firm, Clyde & Co, in the commercial property department of their Guildford office, before setting up Lynn Murray & Co.
Lynn enjoys putting her people skills to good use and really loves her work.
She says: "There are lots of things that I really enjoy about my work, but most of all I love the satisfaction of helping people and businesses through stressful and difficult times by thinking outside the box, solving problems in a way that many of the 'bucket shop' conveyancers aren't able, or qualified, to do.
I like using my energy to manage tricky situations, which would otherwise be really stressful and time consuming for my clients, achieving a positive outcome and the desired result."
Lynn loves life.  She doesn't like to sit around, unless it's in the company of friends new or old with a chilled glass of wine and some food prepared with love.  She loves to travel and visit new places, to laugh and to have fun.
Her interests are too many to list, but include listening to and playing music, cooking, skiing, golfing and supporting Manchester United.
She has one son, Robbie, and her greatest pleasure in life is to hear him laugh.
She always tries to "smile, breathe and be sure to smell the flowers", which she believes to be the key to contentment.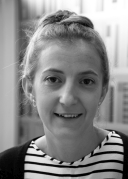 Paula Marshall – Partner
Paula joined Lynn Murray & Co in 2004 having graduated from the University of the West of England with a sociology degree.
She undertook her Graduate Diploma in Law and Legal Practice course whilst working as a secretary and paralegal, then undertook her training contract under Lynn Murray's supervision and qualified as a solicitor in July 2014.
Paula deals with residential property matters and private client work including Lasting Powers of Attorney.
She is a keen runner – so much so that she, together with her best friend Debbie Leeland, held the Guinness World Record for the fastest three-legged female marathon, having completed the London event in just 4 hours and 45 minutes with the two of them tied together at the ankles and the wrists!
Paula enjoys mountain biking and can quite often be found cycling in the Surrey Hills.  She also loves baking cakes!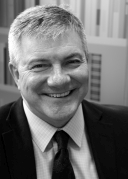 Shaun Parry-Jones – Consultant Solicitor
Shaun has specialist experience in Wills and inheritance matters.
However, law is not Shaun's first career!  He studied the History of Art at Reading University and obtained his degree in 1986.
After leaving university he set up his own art business which he ran for seven years before deciding that law was for him and returning to education at Nottingham Law School.
He then joined a local firm of solicitors to complete his training contract, progressing to becoming a partner in the firm and head of the Trust and Investment team.
After leaving that firm Shaun bumped into Lynn at a social event and, after a series of discussions over some six months (and the occasional glass of wine!), he joined the team – the first male at Lynn Murray & Co!
"Ah," said Shaun, "But what about Bobbi the dog?"
"Female" said Lynn!
"I very much like Lynn's approach to providing a legal service as it perfectly matches my own," says Shaun.
"Like me, her job satisfaction comes from helping clients achieve their goals in the most straightforward way possible.
In our view there is nothing better, as a lawyer, than to see a client's relief at a successful outcome.
There is almost always more than one way to skin a cat and choosing the right one for the client is key."
Shaun helps clients with Wills, Inheritance Tax issues, Lasting Powers of Attorney and the administration of Estates and Trusts.
He says: "These are all very sensitive areas of the law and it is so important to understand how the client is feeling. It may be the loss of a loved one or considerations about their own mortality.
Too often solicitors who deal with such issues on a regular basis forget a client's feelings."
Despite suffering a serious rugby injury whilst at school, Shaun still loves the game, as well as cricket and almost every other sport!
He also enjoys art and travelling, and has a special interest in wine – not just the drinking of it, but also the history and the whole process of making it from grape to bottle.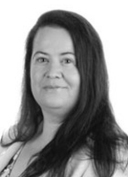 Helen Clifford – Consultant Solicitor
Helen has a passion for securing justice for those who have been injured or treated unfairly, particularly in the workplace.
She has extensive expertise in dealing with complex, high value claims involving a range of injuries including brain injury, spinal cord injury, fatal accidents, amputation and orthopaedic injuries, and has particular expertise in dealing with complex, contested claims.
She is considered to be a formidable opponent!
Helen has a particular interest and expertise in dealing with claims arising from accidents in the construction industry. She is regarded as an expert in the field and is frequently invited to speak on the subject. She is the "go to" solicitor for accidents on large transport infrastructure projects.
Helen is a versatile solicitor. During her career she has been consulted in relation to a whole range of matters, including defamation, partnership and pension disputes. Helen is a litigator who is proud to act for a diverse range of clients including individuals, charities, companies and campaign groups. She was also an adviser to The Rt. Hon. Sir Desmond de Silva Q.C.
In addition to her fee earning work, Helen campaigns for improved health and safety in the workplace. She is a trustee of the London Hazards Centre and legal adviser to the Construction Safety Campaign. She was honoured to be a guest speaker at the Hazards Conference 2017 and at International Workers' Memorial Day in London in 2018.
Helen is a multi-award winning personal injury solicitor and is ranked in the Legal 500.
Her awards include:
* AI 2018 Global Excellence Awards- Most influential woman in Personal Injury Law 2018-UK
* UK Personal Injury Lawyer of the year 2018 (Lawyer Monthly Women in Law Awards 2018)
* Personal Injury and Clinical Negligence Law firm of the year (Lawyer Monthly Legal Awards 2017)
* UK Personal Injury Lawyer of the year 2016 (Lawyer Monthly Women in Law Awards 2016)
What clients say about Helen:
"Helen Clifford is an outstanding solicitor who is a credit to the legal profession. She has enormous courage, is a terrific communicator and is brilliant tactically." – Dr Stephen Frost (Feb 2017)
"She is an amazingly generous advocate and representative and will always go that extra mile to ensure the families we refer to her, and the wider cause of preventing death at work, is well served." – Hilda Palmer ((Acting Chair of National Hazards Campaign, Facilitator of FACK) Feb 2016)
"Helen Clifford, as we have discovered is not your average solicitor, as we have found she is there at the end of the phone or an email 24 hours a day to listen to your concerns or queries about your case. This, in itself, we commend her for. Helen's devotion to her clients, their family and the case is paramount." – Sgt X (Case against the Ministry of Defence)
"We have recently settled the case and although we knew it was a high value claim, the results actually exceeded my expectations and I'll be forever grateful to Helen." – Jeff T (construction accident)
"I sustained life changing injuries and the outlook was bleak to say the least. After instructing Helen my life took a turn for the better. I was supported throughout the entire process by her and I could not have dealt with it without her. She is simply one of the kindest, most caring and intelligent people I have ever dealt with. It was a high value claim and has now been resolved thanks to all the hard work she put in for me. I will forever be in her debt. Thank you from the bottom of my heart Helen." – Graham Seaholme (road traffic accident)
"We feel that had you not been assigned as Dad's solicitor the outcome of his case would have ended differently. You have given us hope as a family that there is light at the end of a very dark tunnel. You guided us through everything and explained to us in a way that we could understand and for this we thank you. Dad has had some really tough times in the last two years but you always managed to lift his spirits with a phone call. You have a very big heart Helen and you are an absolutely brilliant solicitor and anyone who has you on their side will be very lucky indeed." – Mrs W (daughter of Mr H who sustained a spinal cord injury as a result of a road traffic accident)
Helen's work is regularly in the news including:
Whistleblowing Case (Dr Stephen Frost)
• Daily Mail article – 28 Oct 2016
• The Guardian article – 05 Oct 2016
• Daily Mail article – 04 Oct 2016
Croydon Tram Crash
• Croydon Advertiser article 19 Nov 2016
• Mirror article 12 Nov 2016
Successful conviction of Joint Venture Firms BFK by the Health & Safety Executive (HSE)
• Interviewed by the BBC London
• Firms fined £1m for safety breaches – BBC News – 28 July 2017
• Contractors fined £1 million over worker's death – ITV News – 28 July 2017
• Firm fined £1m over worker's death and other safety breaches – Guardian – 28 July 2017
• Firms fined over £1m after worker was crushed by concrete – Evening Standard – 28 July 2017
• Contractors fined over death of worker – Sky News – 28 July 2017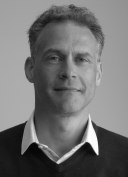 Richard Brown – Consultant Solicitor
Richard has over 25 years' experience as an employment solicitor.
He acts for both employers and employees and is a member of the Employment Lawyers Association. He has written numerous articles and has presented many seminars about employment law.
Richard grew up in the North East of England. He trained and qualified in the West End of London before moving to Cranleigh and starting work at a firm of solicitors in Guildford in 1990.
Before joining Lynn Murray & Co as a consultant solicitor Richard had been the head of employment law at his previous firm for 25 years and had been managing partner there for the last six of those years.
Richard enjoys classic cars, having recently been the proud owner of a Ford Anglia followed by a very rare 1962 Ford Consul Capri. At various times he has been chief mechanic for his sons' Triumph Vitesse and BMW 2002. He loves travel and golf and is a fan of stand-up comedy. When time allows he can be found around Cranleigh taking Rosie the Rhodesian Ridgeback for a walk (or vice versa).
Richard's particular areas of expertise include:-
• Settlement agreements
• Contracts of employment
• Unfair Dismissal
• Redundancy situations
• Discrimination
He also advises on:-
• The interpretation and enforcement of restrictive covenants
• TUPE issues on the sale or purchase of a business
• Employment status
• Directors' service contracts
• Termination of employment
• Employment issues for new businesses
• Helping existing businesses draft employment policies and procedures
Richard is calm, patient and supportive. The advice he gives is clear and concise. He is very happy to have an initial chat by telephone or an exchange of emails free of charge.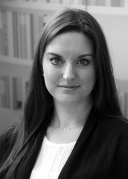 Wendy Amos
Wendy has been working with Lynn Murray & Co since 2010 and is a consultant specialising in the law of Wills and Succession in England & Wales.
Wendy is an Associate of the Chartered Institute of Legal Executives (CILEx) and she has not only been awarded a Diploma in Law and Practice but also holds the STEP (Society of Trust and Estate Practitioners) Advanced Certificate in Will Preparation – one of the highest qualifications for will practitioners available.
She says: "I thoroughly enjoy working with Lynn Murray & Co to help clients with their Will and estate planning requirements.  Together we are able to make a real difference for our clients, both financially and emotionally, with the preparation of how an estate will be managed when the inevitable happens."
Our clients agree and tell us that Wendy is very approachable, making the whole process of drawing up a Will as stress free and simple as possible.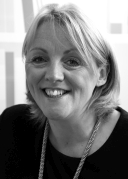 Nicola Read

Nic first worked with Lynn at Clyde & Co in commercial conveyancing.  When Lynn asked her to come and work at Lynn Murray & Co her first thought was: "No way I'm being let loose on the general public, do I look completely mad?"  But Lynn knows how to win her over and a glass or two of wine and a takeaway curry did the trick!  It's now many years on, and Nic is thoroughly enjoying herself and getting paid into the bargain – most weeks anyway!
Since the early days, having earned herself a nickname of The Rottweiler (it's a long story), we like to think she has mellowed a bit.  Please feel free to pop in and see her and find out if the charm school course has paid off!
Initially when she was asked to write something about herself for this website, and to try and make it interesting and/or funny, lots of things came into her head, but even by changing the names to protect the innocent, we thought better of publishing them.
So that's Nic – someone with a great sense of humour, who really enjoys looking after our clients.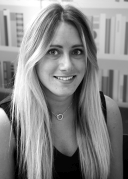 Aimee Norton
Aimee joined Lynn Murray & Co as a Legal Assistant in October 2016 after previously working out on the road for an equine veterinary practice.  Aimee is thoroughly enjoying the change to office life and developing her knowledge in property law.  She really enjoys working in Lynn's conveyancing team assisting with all aspects of the conveyancing process.  She is a friendly member of the team who is always happy to help.
In her spare time she enjoys horse riding and socialising with her friends.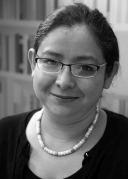 Libia Roldan-McRobb
Libia joined Lynn Murray & Co in July 2017 as a Private Client Paralegal assisting Shaun Parry-Jones and Paula Marshall.  Libia graduated with a Honours Law Degree from the Open University in 2014 and successfully completed the Legal Practice Course in October 2017 with the University of Law in Guildford.  She is a member of the Society of Trusts and Estates Practitioners (STEP) and is currently studying to obtain the full Diploma for England and Wales she also successfully completed the module in Administration of Estates and was awarded a (STEP) certificate in 2015.
Libia says that her favourite area of the law is Private Client and Wealth Management and she is thrilled to be able to assist Shaun and Paula and to learn from their expertise.
In her spare time Libia loves helping people and she volunteers with her local church and a number of different charities.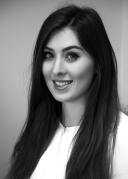 Kathleen Walsh
Kathleen began working on Reception at Lynn Murray & Co in March 2017.  She achieved a Bachelor of Arts Degree from the University of Brighton in 2014 and after graduating was keen to pursue a career in the legal sector.  As an enthusiastic member of the team, Kathleen also assists the conveyancing and private client departments.
In her spare time Kathleen enjoys playing a variety of sports including Tennis, boxing and dancing.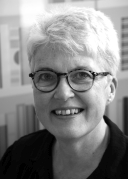 Zoe Jacobs
After a few years working at other law firms and becoming tired with commuting, Zoe was happy to be asked to return to join Lynn's team in October 2016.   She works on post completion matters, dealing with the registration of applications at HMRC and the Land Registry.
Away from the office she enjoys stoolball, running and campanology!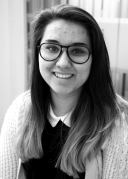 Charlotte Vardy
Charlotte studied Law at the University of Kent and graduated in 2016.  She joined Lynn Murray & Co in July 2017 after completing the Legal Practise Course and a Masters in Business, Law and Management at the University of Law in Guildford.  Charlotte works as a Paralegal in Lynn's conveyancing team.
In her spare time she enjoys spending time with her family and friends.
top